William G. Tierney
University Professor Emeritus
Founding Director of the Pullias Center for Higher Education
Education
PhD, Stanford University 
MA, Stanford University 
MEd, Harvard University 
BA, Tufts University
Expertise
Higher Education • Policy • Faculty • Culture • Minorities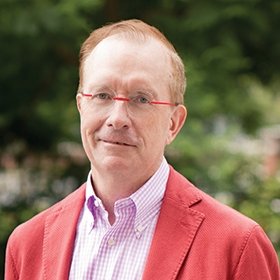 Contact Information
Websites and Social Media
Research Center
Bio
Dr. William Tierney is University Professor Emeritus and Founding Director, Pullias Center for Higher Education. He is an expert on higher education policy analysis, governance, and administration; cultural leadership in higher education; decision making in higher education; faculty reward structures; organizational culture and its role in academic decision making, innovation, and organizational change in postsecondary education; power, ideology, and cultural politics in academia; equity issues in higher education; diversity issues in higher education; building communities of difference on the multicultural campus; Native Americans and other minorities in higher education; quality of faculty performance; faculty socialization as a cultural process; race, class, gender and sexual identity in the socialization of faculty; socialization and culture of college students; critical and feminist interpretations of higher education policy; anthropology of higher education; educational institutions as political and organizational cultures; organizational/institutional politics; affirmative action; for-profit universities; tenure reform; the college presidency; cultural politics in academia; gay and lesbian studies; and ethnography.
Having spent over two decades conducting research on college access for underrepresented youth, as well as improving the performance of colleges and universities, Tierney is committed to informing policies and practices related to educational equity and postsecondary effectiveness. He has served as President of the American Educational Research Association (AERA), currently serves on the International Advisory Board of King Abdulaziz University (Saudi Arabia) and was an Interdisciplinary Research Fellow at the University of Hong Kong 2014-2016, and recently completed a year in India as a Fulbright Scholar. He is involved in a project to develop interactive web-enhanced computer games for low-income youth that will equip students with knowledge about preparing for college. He is working on projects pertaining to the problems of remediation to ensure that high school students are college-ready, and a project investigating how to improve strategic decision-making in higher education.
He has received funding for his research from, among others, the Irvine Foundation, Atlantic Philanthropies, the Ford Foundation, the U.S. Department of Education, and Lumina Foundation for Education. The results of his work have appeared in numerous journal articles, book chapters, and books. His most recent publications include: Rethinking Education and Poverty; The Problem of College Readiness; The Impact of Culture on Organizational Decision-making, Trust and the Public Good: Examining the Cultural Conditions of Academic Work, and Understanding the Rise of For-profit Colleges and Universities.  
Tierney brings to his work administrative experience as an academic dean at a Native American community college in North Dakota, and cross-cultural insight from Peace Corps work in Morocco and his experience as a Fulbright Scholar in Central America and Australia. He earned a master's degree from Harvard University and holds a Ph.D. from Stanford University in administration and policy analysis. He teaches graduate courses on higher education policy, administration and governance, organizational behavior, and research design.
Awards and Grants
Winner of "Distinguished Research Award" from Association for the Study of Higher Education
Fulbright Scholar to India, Australia and Central America
Elected Member of the National Academy of Education
Fellow, American Educational Research Association
Fernand Braudel Fellow, European University Institute
Rockefellar Scholar, Bellagio, Italy
Courses Taught
EDHP 551: Applied Educational Ethnography (Fall 2016)
EDUC 640: The Research University in the 21st Century  (Fall 2017)
EDUC599: Relational Sociology and Education (Fall 2017)
Publications
Professional Affiliations and Memberships
Research
Current projects
Fostering first year persistence through digital tools
First in The World, a game-based college access intervention study 
An investigation of how high school students use time
An analysis of best practices in improving the college readiness of low-income youth
A project on rethinking the structure of public state systems in higher education
Recently completed projects
A study looking of gainful employment in for-profit colleges and universities
Enhancing Diversity at USC (The Center for American Studies & Ethnicity)
Determining the Effective Parameters of Academic Outreach Programs
Challenges for Shared Governance