Pat Gallagher
Professor of Clinical Education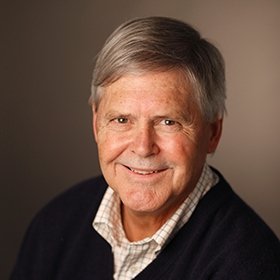 Contact Information
Websites and Social Media
Bio
Dr. Raymond J. Pat Gallagher has held several positions including public school teacher in general and special education. After completing his Ph.D. at the University of North Carolina – Chapel Hill, he has held teaching and research positions in special education at several universities. In these positions, Gallagher has worked in the area of Early Childhood Special Education. Most recently he was a faculty member Teacher Education and coordinator of the early childhood special education program at California State University Dominguez Hills. Before moving to California, Gallagher was a faculty member in special education and the University of Kansas (KU) and Associate Scientist in the KU / University Affiliated Program. In addition to his faculty appointments, Dr. Gallagher was also a member of the Institute for Educational Research and Public Service in the School of Education at KU where he worked with schools throughout the state of Kansas as well as coordinated several federal and state grants.
From 1985 through 1994, Gallagher was a Professor of Education at the University of Cincinnati where he was coordinator of Early Childhood Education and the graduate program in Early Childhood Special Education. While completing a Post-Doctoral experience at the University of Illinois – Chicago, Dr. Gallagher was a member of the Psychology faculty and served as a researcher at the Institute for the Study of Developmental Disabilities. In that capacity, he was supported by grants from the NIH and USDE/OSE.
Dr. Gallagher's professional career has been devoted to combining research, intervention techniques and professional training to better serve the unique and complex needs of young children and their families. In this role, he has developed programs to prepare professionals in several states to work with young children who are diagnosed with or at-risk for a range of developmental disabilities. He is actively involved in the training and licensure / certification of professionals who will work in intervention/education programs that serve young children with disabilities and their families.