Mark DeGennaro
Associate Professor of Research and Managing Director USC Edtech Accelerator Program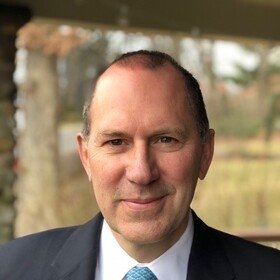 Contact Information
Bio
Mark DeGennaro is an Associate Professor of Research and a Managing Director of the Edtech Accelerator at USC's Rossier School of Education, where he oversees the day-to-day management of a program focused on accelerating the growth of early stage companies developing technology solutions for K-12, Higher Education and Workforce learning. 
The program, which is now entering its sixth year, nurtures and accelerates the growth of edtech startups by providing them with operational and technical assistance, business strategy, product roadmap development and access to participants in the education ecosystem – including educators, investors, foundations, education companies and key service providers. 
The USC Accelerator is one of the most diverse programs of its kind (with over 80% of company founders being either women or people of color) and one of the most impactful (companies in the first five cohorts have raised tens of millions of dollars, touched millions of learners and received numerous awards and accolades). The USC Accelerator does not charge tuition, take equity or require residency, making it accessible for all entrepreneurs irrespective of background and ability to pay.
Mark has worked with financial sponsors, privately held businesses and company founders on corporate strategy, operational, financing and legal issues, including mergers and acquisitions, corporate restructurings, and new strategic initiatives. Currently, he is a member of the Board of Directors and Chair of the Governance Committee of the Executive Forum, a non-profit organization which helps leaders in transition through educational content and programming, career development services and networking events.
Earlier in his career, Mark was a Managing Director of Situs Group (a Stone Point Capital portfolio company), a Managing Director and the General Counsel of The Collingwood Group, a Washington DC based business advisory firm, the Chief Operating Officer of a New York based investment banking firm, and an attorney with the law firm of White & Case.