Kimberly Ferrario
Teaching Professor of Education
Education
PhD, University of California, Davis
Download CV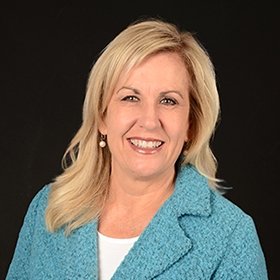 Contact Information
Websites and Social Media
Bio
Dr. Kimberly Ferrario is a Professor at the Rossier School of Education. Currently, Ferrario teaches in the MAT TESOL Program, the MAT Credential Program, and the Organizational Change and Leadership EdD program. 
Her research interests include sociocultural aspects of language and literacy development, assessment, teacher professional development, classroom discourse, writing pedagogy, and ways English learners can move from novice participant to legitimate positions in discourse communities of the classroom. Dr. Ferrario received the UC Linguistic Minority Research Institute Dissertation Research Grant to fund her study that focused on high school English learners' opportunities to use English in their various school contexts and in their out-of-school lives. Findings from her study build toward a more comprehensive notion of legitimate student participation, and a research agenda that integrates in-school and out-of-school resources to help teachers support their English learners in the classroom.
Ferrario has 20 years combined experience teaching for a school district in the North Bay Area in California at the elementary level, as a reading specialist, and as a literacy coach/coordinator of professional development in language and literacy for K-12 teachers. Prior to joining the USC Rossier School of Education, she taught an academic literacy course for teachers and supervised student teachers in the credential programs for CSU Sacramento and UC Davis. She received her Master's Degree in Language and Literacy in the School of Education at California State University, Sacramento and completed her Ph.D. in Language, Literacy and Culture at the University of California, Davis.
Publications
(2022) Moore, E., & Ferrario, K. Creating an Inclusive Classroom Culture: A Language Socialization Approach. In J. Crawford, & R. Filback (Ed.), TESOL Guide for Critical Praxis in Teaching, Inquiry, and Advocacy (pp. 44-62). IGI Global.
2020. Ferrario, K. Teacher Candidates Navigate Online Learning with Their Guiding Teachers. National Council for the Teachers of English.
https://ncte.org/blog/2020/07/teacher-candidates-navigate-online-learning-guiding-teachers/
2020. Contributor to the collaborative document: Supporting Online Learning in a Time of Pandemic. A report from the USC Rossier School of Education for K-12 educators, administrators and leaders. https://rossier.usc.edu/files/2020/04/report-supporting-online-learning-during-pandemic.pdf
2019. Gilliland, B., Ferrario, K., Da Silva, N., DeMartino, S. Position Paper on the Role of English Teachers in Educating English Language Learners. National Council for the Teachers of English. https://ncte.org/statement/teaching-english-ells/
2013. Ferrario, K.; Hyde, C.; Martinez, B.; Sundt, M. An Honest Account of the Humbling Experience of Learning to Teach Online. In Learning Landscapes (Leading English Education and Resource Network). Vol. 6, No. 2, Quebec, Canada. https://drive.google.com/file/d/1dlIeqPn0O5IV-r1jxPZjUlKzHsAEOXbz/view
2013. Sundt, M.; Martinez, B.; Hyde, C.; Ferrario, K. The Humbling (at First) Experience of Teaching Online. Op-Ed piece in the Huffington Post.  http://www.huffingtonpost.com/melora-sundt/teaching-online_b_4137858.html
Awards and Grants
UC ACCORD, All Campus Consortium on Research for Diversity
Selected as a finalist to present dissertation study to a panel of top scholars in Education
Teacher Education Fellow, UC Davis, 2006-2007
Selected to supervise and support credential students in their student teaching placements
School of Education Summer Fellowship, UC Davis, 2006
Selected and awarded $5,000 to analyze data from a pilot study and write dissertation proposal
Teacher of the Year, Golden Apple Award, California Reading Association, 2006
Selected by teachers and administrators in the Napa Valley Unified School District
Courses Taught
EDUC 649 Teaching Practice to Support Language Learners (TESOL Program)
EDUC 656 Applied Linguistics for English Language (TESOL Program)
EDUC 603 Framing Organizational Change and Leadership (OCL Program)
EDUC 670 Introduction to Curriculum and Pedagogy in Urban Schools (MAT Program)
EDUC 673 Introduction to Curriculum & Pedagogy in Urban Schools (MAT Program)
Professional Affiliations and Memberships
Organizations
American Association of Applied Linguistics (AAAL)
American Educational Research Association (AERA)
International Literacy Association (ILA)
Teachers of English to Speakers of Other Languages (TESOL)
Contracts/Grants
UC Linguistic Minority Research Institute, Dissertation Grant, 2007-2008
Certifications
California Multiple Subjects Credential 
California Reading Specialist Credential
Reading Recovery Certification