Kendrick Davis
Associate Professor of Research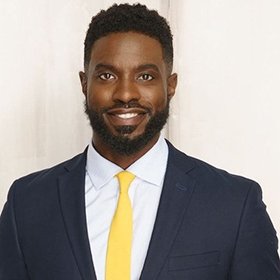 Contact Information
Research Center
Bio
Kendrick is a native of Pittsburgh, PA, and a product of Pittsburgh Public Schools. His spirit of education advocacy was sparked by two events during his senior year of high school. School officials illegally collaborated with a classmate's parents to change grades and class rankings, and nearly succeeded but for a few outspoken adults. That same year, as president of the superintendent's advisory council, he witnessed first-hand the school board launch a racially charged campaign to oust a superintendent whose only wrongdoing was refusing to accept the status quo. Kendrick came to understand that these systems were never designed to work for vulnerable and marginalized populations, so he decided to find a seat at every table that was least likely to welcome his presence.
As the Chief Research Officer for the USC Race and Equity Center, Dr. Davis manages more than $4 million in funded research projects and facilitates interdisciplinary collaboration and research projects. Additionally, he leads two national projects aimed at improving racial equity in STEM departments and state policy positions related to postsecondary education.
Prior to joining USC, Dr. Davis served as the Vice President for Policy Research for the Campaign for College Opportunity. There he led the Campaign's research strategy and activities with the goal of improving evidenced-based policymaking and developing a more fair and equitable higher education climate.
Before relocating to Los Angeles, Kendrick was an education policy advisor for Senator Kamala Harris in Washington, DC. through the American Association for the Advancement of Science (AAAS) Congressional Fellows Program and as a member of the American Educational Research Association's (AERA). Prior to his work in D.C., Kendrick served in the mayoral administrations of Michael Nutter and Jim Kenney as the director of science, technology, engineering, and mathematics (STEM) initiatives for the city of Philadelphia leading anti-poverty and racial equity STEM initiatives for the nation's fifth-largest city.
As a STEM education advocate, Kendrick has done international education work through a $25M USAID-funded project called ECASE (Educational Consortium for the Advancement of STEM in Egypt) charged with building STEM schools in Egypt , and serves as a diversity, equity, and inclusion (DEI) expert for the NSF-funded Micro Nano Technology Education Center (MNT-EC) at Pasadena City College working to bolster the pipeline of skilled technicians in micro nano manufacturing.
Kendrick earned his Ph.D. in higher education from the University of Pennsylvania's Graduate School of Education. His dissertation, titled "Re-engineering Risk: A Portraiture of Black Undergraduate Engineering Persistence in Higher Education," examined the factors that enabled success for Black engineering achievers. His masters' degrees in law and robotics engineering are also from the University of Pennsylvania. He holds a bachelor's degree in mechanical engineering from Temple University.