Fred W. Freking
Professor of Clinical Education
Education
PhD, University of California, Los Angeles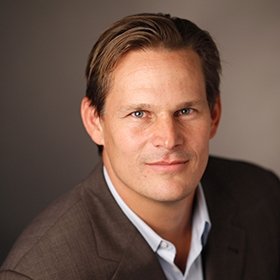 Contact Information
Websites and Social Media
Bio
Dr. Frederick W. Freking joins USC Rossier School of Education faculty as an Associate Professor of Clinical Education. Freking began his career in Science Education as a Biology Major at the University of California, Santa Barbara. He earned his teaching credential at Azusa Pacific University and taught Biology and Human Anatomy and Physiology at Covina High School.
His desire to learn science at a deeper level led him to the Physiological Science Department at the University of California, Los Angeles. He completed his thesis on The Synthesis and Metabolism of Androgen in a Songbird: A Study of the Tissue Expression of the Sex Steroid Synthetic and Metabolic Enzymes to earn his Ph.D. in the field of neuroscience. Freking then accepted a faculty position in the UCLA Science Teacher Education Program where he was able to combine his science teaching and science research experience to prepare future science teachers.
During the past ten years, Freking has taught Genetics, Molecular Biology, and Human Anatomy and Physiology to UCLA undergraduates and Science Teaching Methods to graduate education students. He has been a Co-PI on a NSF GK-12 Fellowship Grant and a NSF Robert Noyce Scholarship Grant. His research focuses on the impact of inquiry-based instruction in Los Angeles area high schools.
Freking has recently been appointed Co-PI on the Toyota Foundation Grant which is funding the development of a STEM Lab for 60 math and science teachers who are part of the USC Family of Schools. This program is managed through the USC Rossier Office of Professional Development Programs. This initiative will provide the teachers with resources and guidance they can use to focus on improving their methods of teaching math and science. The program emphasizes peer-to-peer learning and is a new model for professional development at the Rossier School.