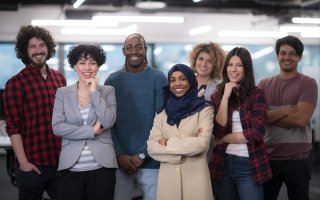 Diversity, Equity & Inclusion Professional Development
USC Rossier's DEI professional development provides participants with the knowledge and skills to advance diversity, equity & inclusion. Participants go on to disrupt systems that hinder well-being, positive engagement, and achievement in their school environments.
Program Goals
Improve decision-making
Increase likelihood of meeting organizational goals
Broaden perspective within groups
Key Program Learning Objectives
Identify policies and practices to dismantle barriers to opportunity
Analyze internalized, institutional and systemic structures of silence and oppression
Develop an equity plan that supports necessary conditions for school-employee and student well-being and achievement
Features
---
24 biweekly live sessions over eight months
A mix of self-paced and virtual, cohort-based learning
Highly interactive virtual sessions with small group breakout dialogues
Real-world case study format delivered by experienced DEI educational professionals
Module 1: Systems of Silence & Dehumanization.
Define key analytical concepts (i.e., equity, race, ethnicity, gender, ability, sexual orientation, SES) and examine their individual and combined system-wide impact on instruction, assessment and leadership.
Module 2 Critical Consciousness:
Deepen one's critical consciousness, including the ability to recognize, analyze, and transform systems of inequality.
Module 3 Staff Inclusion and Mattering:
Explore the development of equity policy structures by analyzing knowledge, change, and talent management.
Module 4 Student Belonging and Mattering:
Critically reflect on the tension between education as a source of opportunity and education as a source of oppression for students.
Module 5 Educational Equity:
Analyze mental models that promote institutional, structural, and policy changes and move educational environments toward more equitable outcomes for all students and employees.
Module 6 Sustainability:
Imagine and enact educational possibilities to undo policies and practices that make us complicit in perpetuating wrongs.
CEU credits are available for this program if you complete all modules and requirements. CEUs are recognized nationwide as a standard measurement of an Individual's continuing education activity and serve as a permanent documentation of your professional development coursework and are presented in the form of a University transcript.
Program Fees: $6,000 for the program.
10% deposit due at the time of registration.  
Tuition due at the time of program start.  
Purchase orders, credit cards, and USC Credit Union loans accepted.
Please contact the Director of Community Engagement at xmateo@rossier.usc.edu for information on group registration.
Register now [[[ https://connect.rossier.usc.edu/register/2023-dei-direct-payment ]]]  
Eligibility Requirements
To take part in USC Rossier's Diversity, Equity, and Inclusion (DEI) professional development program, you must:
Have a work position related to TK-12 school systems that requires the responsibilities of implementing diversity, equity, and inclusion structures and systems.
NOTE: Registration is accepted through an online registration system. This system provides secure access for all personal and payment information. Due to security reasons, we ONLY accept online registrations.
Our past participants currently hold positions such as:
Program Advisor
Area Superintendent
Executive Leadership Coach
Deputy Superintendent
Executive Director
Director
Senior Director
Chief of Staff
Coordinator
Instructional Support Officer
Assistant Superintendent
Equity Officer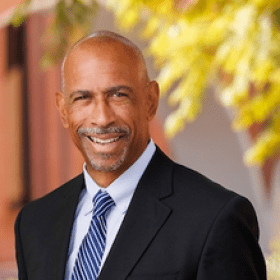 ---
Dean Pedro Noguera

Distinguished Professor of Education
Emery and Joyce King Stoops Dean
Pedro A. Noguera is the Emery Stoops and Joyce King Stoops Dean of the USC Rossier School of Education. Prior to his appointment, Noguera served as a Distinguished Professor of Education at the Graduate School of Education and Information Studies at the University of California, Los Angeles. He also served as a tenured professor and holder of endowed chairs at New York University (2004–2015), Harvard University (2000–2003) and the University of California, Berkeley (1990–2000).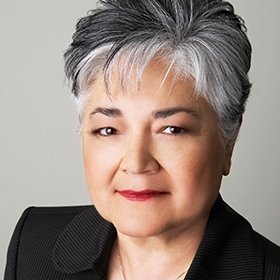 ---
Dr. Darline Robles

Associate Dean Equity & Community Engagement
Darline Robles, the former superintendent of Los Angeles County Office of Education, is a Professor of Clinical Education at the USC Rossier School of Education. In addition to teaching in the school's doctoral and masters programs, Robles is responsible for the development of a new online Master's degree program in school leadership. She leads the program development effort in conjunction with faculty, external organizations and experts. She is also an expert in the areas of urban education, program development and school leadership.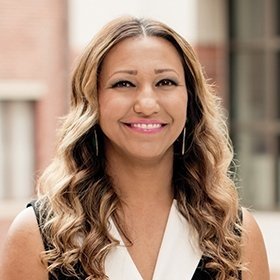 ---
Shafiqa Ahmadi, JD
Shafiqa Ahmadi is an Associate Professor of Clinical Education at the Rossier School of Education and the Co-Director for the Center for Education, Identity, and Social Justice. She is an expert on diversity and legal protection of underrepresented students, including female Muslims, bias and hate crimes, and sexual assault survivors. She has presented extensively and conducted research on diversity and the legal protection of underrepresented students.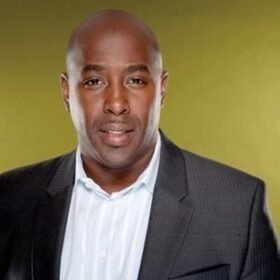 ---
Dr. Darnell Cole
Darnell Cole is a Professor in Education of Higher Education and Education Psychology at the University of Southern California in the Rossier School of Education. He also serves as Co-Director of the Research Center for Education, Identity and Social Justice. His research areas include college student experiences, race/ ethnicity, diversity, and learning. He has published over 50 research articles, book chapters, and a co-edited book "Islamophobia in Higher Education: Combating Discrimination and Creating Understanding"; he has also accrued nearly $13M in research grants and contracts.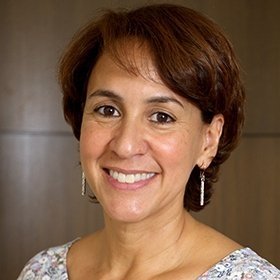 ---
Dr. Christina Kishimoto
Christina M. Kishimoto is the founder and CEO of Voice4Equity LLC and a professor of clinical education at the USC Rossier School of Education. A native of the South Bronx in New York City, she is a bold advocate for social justice and a national leader on education policy and equity matters. Dr. Kishimoto was superintendent of schools in Hartford, Connecticut and Gilbert, Arizona; and most recently served as the state superintendent of education for the state of Hawaii.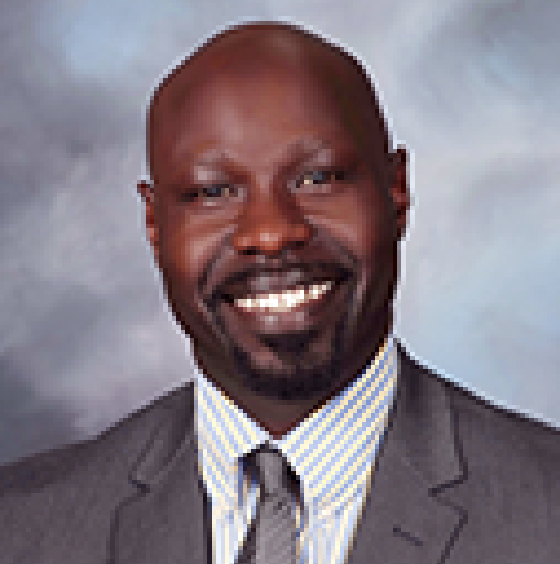 ---
Dr. Ben Drati
Ben Drati is the superintendent of Santa Monica-Malibu Unified School District and has served a multitude of roles including the assistant superintendent of secondary education in Santa Barbara since 2012. His commitment to involving all stakeholders in addressing issues of disproportionality and overseeing the development of the Local Control Accountability Plan (LCAP) has resulted in great success. Dr. Drati has also created student programs that emphasized the importance of diversity within the school culture and worked with teachers to create a school and classroom environment where all students feel valued and appreciated.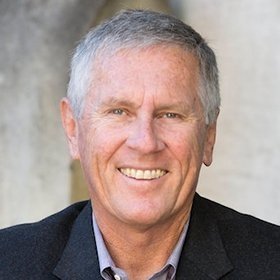 ---
Dr. Dave Cash
David Cash is a Professor of Clinical Education at the USC Rossier School of Education. Cash has a doctorate in education and a J.D. law degree, and was a trial attorney before going into education. In 2009, he was selected as a fellow in the Broad Superintendents Academy. He also has worked as superintendent of the Buellton Union School District and as a special-education administrator for the Santa Barbara Special Education Local Plan Area.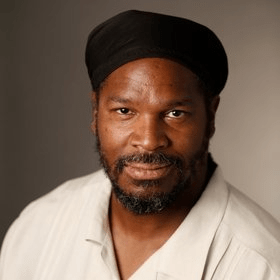 ---
Dr. Alan Green
Alan Green joined Rossier in July 2009 as Associate Professor of Clinical Education. He earned a doctorate in counseling psychology from Howard University in Washington, DC and a master's degree in school and community counseling from California State University in Sacramento. Dr. Green was the recipient of a Fulbright Fellowship for his doctoral work in Guyana on adolescent stressors, coping responses and psychological adjustment. In addition, Dr. Green served as Associate Director of the Johns Hopkins Urban Health Institute, with a focus on health and education outcomes for communities of color.  Currently, he is the board chair for the Los Angeles Community Action Network, a Skid Row non-profit organization focused on housing, police violence, and community health.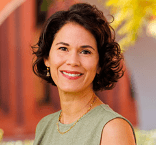 Dr. Xiomara Mateo-Gaxiola
Director of Community Engagement
Xiomara Mateo-Gaxiola directs programming for the Office of Equity and Community Engagement at USC Rossier's School of Education and serves as Adjunct Associate Professor in Rossier's Educational Leadership Doctoral program. She has held leadership positions in K-12 education and non-profit spaces. Her leadership centers reflective practices for educators and advocacy for the positive conditions that educational communities need to thrive.  Formerly, she served as Senior Director of Transform Schools and RISE: Resilience in School Environments a national partnership between Kaiser Permanente and Los Angeles Education Partnership.  Dr. Mateo-Gaxiola started her career as an elementary and middle school teacher and Math instructional coach. She has presented at international, national, and local conferences on critically reflective and culturally relevant teaching and coaching practices, teacher wellbeing, resilient school environments, participatory decision-making, and community school implementation.  She serves her local community as board chair of Angles Gate Cultural Center, which was awarded 2022 non-profit of the year by the San Pedro Chamber of Commerce.
DEI Stories
---
Click below to read stories about how Rossier's DEI professional development has made an impact on past participant's diversity, equity, and inclusion work in various TK-12 school environments.
For Dr. Lino Gomez, changing demographics at Montclair High School in San Bernardino County brought new urgency to diversity, equity and inclusion. But what exactly do those concepts mean in practice?
---
That was the question on his mind when he signed up for the USC Rossier Diversity, Equity and Inclusion Certificate Program.

"It's one thing to know what the literature says but I also wanted to connect theory and practice," said Gomez, an assistant principal for instruction. "What this program has done for me is exactly that, helped me to see what DEI looks like in action."

As the number of African American students has grown at his predominantly Latino campus, Gomez is intent on "shifting the conversation" to issues that can be controversial, such as making room on reading lists for major authors of color.

Another critical concern at Montclair is making the master schedule more equitable by putting the needs of students first. This could mean changes such as switching a preparation period in order to offer a class at a time that would serve more students, especially those who may be underrepresented in college-prep and other advanced courses.

Gomez has been able to work on developing a DEI-focused master schedule with fellow cohort members, who include Montclair's principal and others from his district, Chaffey Joint Union High School District. "There has been community-building, which I've really appreciated," Gomez said.

He has especially valued the candid feedback he received from one of his professors on a presentation to the cohort about what a student-centered, data-driven master schedule would look like.

"She made the time to walk me through the key questions and fine-tune the vocabulary," Gomez said of his professor. "That was really beneficial."

"I think the best experience has been learning from our professors," Gomez added. "They have what I call 'street cred' because they've worked as a superintendent in multiple districts or come from higher education and also were very accomplished in the field. I've been able to ask candid, even uncomfortable questions and get real-time mentorship from highly qualified professionals."
The racial reckonings that rocked the nation in 2020 also shook Adam Stites-Hallett's world at Alta Loma High School in Rancho Cucamonga.
---
As Black Lives Matters protests spread, some students took to Twitter to complain that Stites-Hallett, who is white, had discriminated against Black students in decisions he made as Alta Loma's assistant principal of discipline.

"I was heartbroken. I know from my perspective that's not why I made those decisions," Stites-Hallett recalled of his reaction to the criticisms. "And in those moments I thought this is so unfair. But then I thought, what if that is, literally, their truth? I realized there's just a lot that I don't know."

In the USC Rossier DEI Certificate Program he has gained knowledge and tools to broaden his consciousness about concepts such as race, ethnicity, sexual orientation and equity as well as strategies for institutional change.

"I have gained a lot from digging deep and looking at how much the dominant Anglo Saxon Protestant view of the world has permeated our institutions," said Stites-Hallett, who is now Alta Loma's assistant principal of instruction.

"It has helped me to understand why so many of our students and families feel excluded from our systems and institutions," he noted, citing the ways schools handle attendance problems, for example, or schedule school events on the assumption that all parents work 9 to 5.

He also has benefited from the opportunity to focus on specific problems of practice and think through "not only what change we want to effect," he said, "but who's going to be involved, who are the people on the outside that we need to bring on the inside, and who are people on the inside who might not need to have the big voice that they always have had."

His biggest takeaway has been how much there is to learn about leading through the lens of diversity, equity and inclusion.

"So many people don't want to push through the discomfort, but the more we can take a step back and not feel threatened by other people's perspectives and their truths, we can grow," he said.
Chekesha George understands what it feels like not to belong.
---
"When you have a voice and you're a person of color, oftentimes what you say gets misconstrued," George, a teacher librarian in the Chaffey Joint Union High School District, said of her experiences as the only Black English teacher at a previous school.

George joined the USC Rossier DEI Certificate Program in search of tools to help fellow teachers gain the confidence to engage in the difficult work of promoting diversity, equity and inclusion and build a sense of belonging for everyone on the campus.

She found it extremely valuable to talk openly about these challenges with a diverse group of educators from her own and other districts. "I talked about the experience of not feeling like I have a voice," George recalled of the open dialogues fostered by Rossier faculty. "The opportunities to engage in discussion in a safe space with people who don't look like me or know me was the most rewarding aspect of the program."

She has shared many of the program's readings and other resources with colleagues from her school site DEI team as well as with members of her local teacher's union, which she serves as a director at large. Particularly useful was the deeper understanding she gained of critical race theory, a divisive issue in many school districts.

"We have a big struggle with a lot of educators because they don't know what CRT is," George said. "I felt so proud to have learned what it really is and what it is really intended to do. I can use that in discussions with those teachers and members of society who perceive it is a negative."

She also was excited to hear from a Black superintendent about his successes advancing diversity, equity and inclusion in a majority-white district with changing demographics. "I was most inspired by his case study," George said of a presentation by Ben Drati, who led the Santa Monica-Malibu Unified School District for six years.

"I get frustrated sometimes. This work is draining," George said. "But because he was successful, I realize that we can do the same thing in the Chaffey Joint Union High School District. DEI isn't going anywhere and it's good for everyone."
Helping teachers choose books for their classes to read is a major part of Stacey Roozeboom's job as the instructional coach for social-emotional learning, English learning and literacy in the Chaffey Joint Union High School District in San Bernardino County.
---
But Roozeboom has had to navigate some tough conversations since 2019, when the district challenged its campuses to teach more works by authors of color that reflect the concerns and realities of Chaffey's majority non-White enrollment.

The prospect of learning to teach an unfamiliar work "really scared a lot of teachers," Roozeboom recalled. Some new reading selections, such as Maya Angelou's acclaimed memoir "I Know Why the Caged Bird Sings," brought strong objections from parents. The racial reckonings that spread across the country in 2020 gave rise to miscommunications and misunderstandings.

In the USC Rossier DEI Certificate Program, Roozeboom said she has gained insights into how she can more effectively guide the district's efforts to create a "more robust" curriculum.

"One professor talked about buy-in and how powerful it is when people know what's going on and what the positives are," Roozeboom said. Inspired by the professor's remarks, she came up with two new strategies to build enthusiasm for the drive to diversify reading lists.

One plan focuses on raising students' awareness of the initiative with flyers in school hallways, libraries and lunchrooms about some of the most popular new reading selections, such as Randy Ribay's Filipino American coming-of-age novel "Patron Saints of Nothing" and Reyna Grande's memoir about crossing the U.S.-Mexico border, "The Distance Between Us." She also plans to make presentations about the initiative to parents of English learners and African American students who, Roozeboom said, "would potentially be excited about having their children represented in the curriculum."

She said she also has valued the opportunity to delve deeper into diversity, equity and inclusion literature and practices with other educators, including the large Chaffey contingent in her cohort.

"It's been wonderful to build that community as I'm growing and wrestling with these topics," Roozeboom said. " I feel I've learned something new in every class."
Since Eric Cypher joined Los Osos High School as a teacher in 2008, the enrollment has undergone dramatic demographic change. Once predominantly white and affluent, the majority of students at the San Bernardino County campus now are Latino, Asian and African American, and more than a third qualify for free and reduced lunch.
---
"Our students' needs now are completely different, yet we are still teaching them the way we did 20 years ago, when our school opened," said Cypher, who became principal in 2021. "So we've really had to take some time to shift the way we approach our students, shift the way we educate them, and shift the way that we teach them about diversity and acceptance."

Cypher joined the Rossier DEI Certificate Program because he recognizes that his experiences growing up as a privileged white male could limit his effectiveness as the leader of an increasingly diverse school.

"The purpose for me was to gain perspective and understanding of the hurdles and challenges that people who don't look like me face on a daily basis," he said.

One of the major tasks his school has undertaken is incorporating diverse literature into the curriculum.

"There is resistance to this because some parents feel they don't want their kids to read about the LGBTQ community or about the Muslim student who grew up in the Middle East. They want to stick to the classics, like To Kill a Mockingbird," Cypher said. The Rossier program "has given me the skill sets to be able to have these conversations with parents and talk about why students benefit from seeing themselves in a diverse curriculum."

He said he also has benefited from participating in the program with more than a dozen of his colleagues from the Chaffey Joint Union High School District. The opportunity has fostered collaboration and discussion on the development of a district equity plan that will address inequities in achievement, suspension rates and other key measures of school performance.

"My biggest takeaway from the program was how naïve I was," Cypher reflected. "Now I'm putting together actions to help students who are underrepresented and realizing there is a lot of deep work to be done."
As Black Lives Matters protests roiled the nation in 2020, Chaffey Joint Union High School District officials took to Zoom to hear the concerns of parents, staff and students. For Assistant Superintendent Kern Oduro, the conversations with students were particularly moving.
---
"We had kids who told us, 'You give us time for earthquake drills, you give us time to practice shooter drills. Would you give us time to learn about each other?' This was coming from 15- and 16-year-olds," Oduro recalled. "When kids are asking for their lived experiences to be represented in the classroom, that's pretty powerful stuff."

The feedback from the Chaffey community gave impetus to a number of changes, including a strongly-worded board resolution that called for new policies and practices to address racial and ethnic inequities in areas including discipline, completion of A-G requirements, and enrollment in honors and Advanced Placement classes. It also led Oduro and other top Chaffey administrators and staff members to come together in the USC Rossier DEI Certificate Program.

Oduro, whose commitment to educational equity was shaped by his early years in Ghana where his Baptist minister father founded a school for Muslim children, credits the Rossier program with building skills and knowledge to help him lead more effectively on diversity, equity and inclusion.

One presentation that made a deep impression concerned positional power and how educators wield it.

"When I walk into a classroom, am I being empathetic with kids? Do I have an open disposition that says I'm here for you? Or am I saying I'm the adult, you're just a kid," Oduro said of the self-reflections stirred by the presentation. "It's helped me by taking a step back and being really cognizant about my role and what I may be perpetuating."

The Rossier program also has given Oduro and his colleagues an opportunity to brainstorm on what an equity plan for their district should look like. "A lot of times we pontificate on equity and diversity without having a roadmap or strategies. That's why this training is crucial for us," Oduro said. "We've made inroads in forming this map."

While the challenges are great, the Rossier program has given him hope that real, systemic change is possible. "One of our professors said you're never going to get rid of racism but the more we keep at it, the more it's going to get minimized," Oduro said. "That's been my biggest takeaway."
Adriana Vazquez was watching the news in 2020 when an interview with a young Latina mother was shown. The woman, who had two biracial children, was distraught over the murder of George Floyd, the African American man killed by Minneapolis police.
---
"She was crying and saying she feared for her kids, who were just babies," Vazquez recalled. "It hit me so hard in my heart. I spoke to my supervisor and said we need to do better."

Vazquez and her supervisor had already been discussing ways that educators can promote social change, but 2020's tumultuous events deepened her resolve. Soon she took on new responsibilities in her role as the equity and multilingual innovations coordinator in the Val Verde Unified School District, which serves more than 19,000 students in the Riverside County communities of Perris and Moreno Valley.

One of her first acts was launching a series of six "mindful conversations" on topics that included implicit bias, culturally responsive practices and "honoring our power and influence as educators." Expecting perhaps two dozen participants, Vazquez said the Zoom sessions drew 130 teachers and other staff members.

Two years and many more mindful conversations later, Vazquez joined the USC Rossier Diversity, Equity & Inclusion Certificate Program to study new approaches to advancing equity and deepen the impact of her work.

"The networking has been wonderful," said Vazquez, who welcomed the exchange of ideas with educators from other districts.

She found that one of the most valuable aspects of the program was the opportunity to delve into research and theory.

"I have been able to utilize a lot of the material," Vazquez said. She found a presentation about breaking the cycles of socialization that perpetuate prejudice and discrimination especially powerful.

"One of the strongest messages we received was that if we just say we accept you, we embrace you, that's not enough. There's a deeper, more complex message about the social constructs we are all following and how we need to break the cycles that constrain our students. DEI is just the entry point for us to reach true social justice."