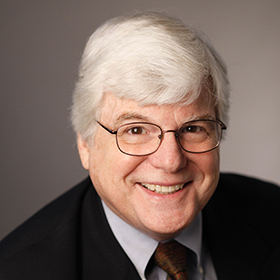 Kenneth A. Yates
Professor of Clinical Education, , ,
EdD, University of Southern California
Concentration
Educational Psychology
Expertise
Learning • Instruction • Motivation • Cognitive Sciences
Research Center
Center for Human-Applied Reasoning and the Internet of Things (CHARIOT)
Kenneth A. Yates
Dr. Kenneth Yates is a Professor of Clinical Education in the Rossier School of Education at the University of Southern California. He is also Co-Director of the Center for Human Applied Reasoning and IOT (CHARIOT), a joint center of the Rossier School of Education and the Viterbi School of Engineering to combine cutting-edge cognitive science and education research with emerging Internet of Things (IoT) technologies to revolutionize personalized learning.
Yates' research focuses on the use of cognitive task analysis methods to capture the underlying knowledge and skills that experts use to solve complex problems and the design of instruction to effectively teach this expertise to others. He is also interested in how information communication technologies can be used to deliver instruction more efficiently to a wider audience. He has published in The Handbook of Training and Improving Workplace Performance, The American Journal of Surgery, and Theoretical Issues in Ergonomics Science. Yates also teaches graduate level courses in learning theory, motivation research, and instructional design.
Yates has over 30 years of national and international experience in media and technology and has held executive positions at various electronic media companies. He has been a media and technology consultant on a number of USAID-sponsored international training and rule-of-law development projects in Indonesia, Afghanistan, and Azerbaijan. Recently, he developed training and evaluation programs for the US Army by conducting cognitive task analysis and designing training for counterinsurgency operations and bilateral negotiations in Iraq and Afghanistan. And for US Navy ensigns, he conducted cognitive task analysis and designed training for interpersonal leadership and counseling skills. He earned his EdD in Educational Psychology along with his MS in Instructional Technology from the University of Southern California and his BA in Humanities from the University of Maryland, College Park.
Edit Profile