Monique Claire Datta
Associate (Teaching) Professor of Education
Education
Doctor of Education, University of Southern California, Los Angeles, CA , May 2010 
Masters of Education, Chaminade University of Honolulu, Honolulu, HI, 2004 
Certification in Secondary Education, Chaminade University of Honolulu, Honolulu, HI,1996 
CA Bachelor of Arts in English, California State University, Los Angeles, CA,1992
Download CV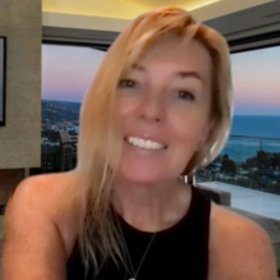 Contact Information
Websites and Social Media
Bio
Dr. Monique Datta joined Rossier as an Assistant (Teaching) Professor of Clinical Education (offsite). Her areas of expertise include educational leadership, organizational change, secondary education, academic literacy, and academic writing instruction. Her long-term research agenda centers on academic literacy. 
At Rossier, Dr. Datta teaches in the MAT, EDL, and OCL programs. The courses she teaches include Framing Organizational Change and Leadership, Leading for Instructional Excellence and Equity, Literacy Development and Instruction in Secondary Education, Applications of Curriculum and Pedagogy in Urban Secondary English Classrooms, and Building Capacity for Organizational Change. Dr. Datta also serves as a Dissertation Chair in the OCL program. 
Prior to her appointment at Rossier, Dr. Datta was the State Office Resource Teacher for English Language Arts in the Hawaii Department of Education where she worked on professional development and the state adoption and implementation of the Common Core State Standards. She has also worked as a secondary classroom teacher in Hawaii, South Carolina, and California, and was an adjunct professor at Chaminade University of Honolulu.
Dr. Datta received her EdD from the University of Southern California, her MEd from Chaminade University of Honolulu, and her BA in English from California State University, Los Angeles.
Professional Affiliations and Memberships
Hawaii State Department of Education Teaching License. Authorized Teaching Fields: English (7-12), Middle School Language Arts (5-9), Reading (7-12)
Science Research Associate's Corrective Reading (instructor and delivery coach)
Orton Gillingham (Institute for Multi-Sensory Education) for the dyslexic student
Research
Learning/curriculum development and academic literacy.
Certifications
Hawaii State Department of Education Teaching License. Authorized Teaching Fields: English (7-12), Middle School Language Arts (5-9), Reading (7-12)
Science Research Associate's Corrective Reading (instructor and delivery coach)
Orton Gillingham (Institute for Multi-Sensory Education) for the dyslexic student