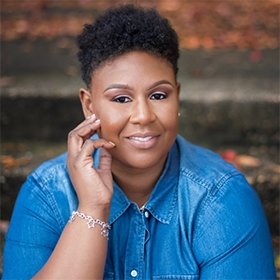 Contact Information
Bio
Lenese Stephens, EdD is a native of Alexandria, Virginia attending the well known TC Williams High School (the movie, "Remember the Titans is a movie about her high school and how they addressed sports segregation). All of her honorary degrees were received from George Mason University and Argosy University with her doctorate research focusing on the quality of life for overweight African American women in higher education. Outside of her identified research, she received many awards to include Counselor of the Year, Top 40 under 40 recognition, Black Excellence awards to name a few. She has been featured on essence.com speaking about the mental health of black women during the current COVID pandemic, various publishing materials discussing the importance of remaining a form of daily exercise throughout times of high stress and to address any mental health symptoms. She is working towards becoming an EMDR certified therapist/ consultant (Eye-Movement Desensitization & Re-Processing) that specializes in reducing the maladaptive patterns and behaviors created from trauma experiences. With this specialized training she aims to educate and train other therapists of color to add to the growing techniques of trauma counseling.
With becoming a well competent mental health counselor in 2019, after years of attending spin classes at her local gyms in Maryland she opted to be brave and secure her spin certification. This achievement is very close and special to her given our culture's perception and understanding of what health and fitness is to be and how it is highly beneficial in addressing symptoms related to stress, anxiety and depression. With this certification she is now one of her area's first plus size spin instructor.
Stephens owns and operates a group mental health private practice servicing the DMV area in addressing mental health concerns. She clinically supervises over 10 licensed therapists and interns from surrounding colleges and universities. Stephens also adds to higher education with being a professor at the University of Southern California (USC), George Mason University (GMU), Bowie State University (BSU), Hampton University (HU) and Howard University (HU).
Stephens is a woman who believes in having a spiritual foundation along with assisting people reach their highest and fullest desires of their heart. She shares her platform for others to develop and utilize their own personal voice and exercise their power of choice. Her spiritual faith is an important factor that adds to the overall quality of her life, along with exercise and enjoying time with friends and family...oh and shopping & traveling (*smiling*)!