Kathy Stowe
Associate Dean of Academic Programs
Professor of Clinical Education
Education
EdD, University of Southern California
Download CV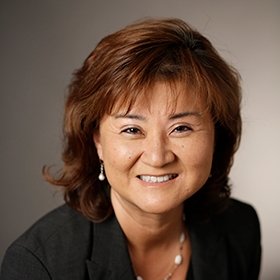 Contact Information
Websites and Social Media
Bio
Dr. Kathy Stowe is a Professor of Clinical Education as well as the Associate Dean of Academic Programs at Rossier. She teaches a variety of courses in the Ed. D. and MAT online Programs and serves as a chair of thematic dissertations. As someone with a concentration in K-12 Education Policy, Stowe specializes in studying school operation and performance, curriculum reform, urban school reform, and school leadership.
Stowe's research interests are in the areas of impact of curriculum, instructional leadership, and diversity on student achievement, implementing best practices in schools to maximize student learning, and examining women in leadership roles who successfully balance family and work.
Prior to coming to USC, Stowe served as a Director of Curriculum for the Torrance Unified School District where she worked with teachers and administrators to design and implement researched based strategies to maximize student learning. Her K-12 experience also includes leadership roles as a middle school principal, high school assistant principal, and English teacher where she was known for creating and implementing successful programs targeting the achievement of at-risk students and English Learners. She earned her EdD in Educational Leadership from the University of Southern California, her MA in Education Administration from California State University, Dominguez Hills and her BA in English from the University of California, Santa Barbara.