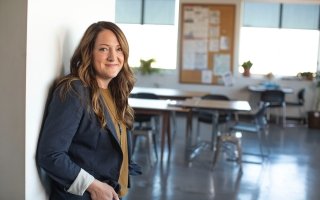 Innovative District Leadership Academy
This program is best for district leadership teams. 
The Innovative District Leadership Academy fosters equity, leadership, innovation and technology.
Over the 11-month program, each team will research, analyze, create, and propose an innovative solution to a genuine need in their district and practice applying the innovative problem-solving mindset to any challenge.
Teams work with industry experts, experienced faculty and top thought leaders as they solve challenges. Teams present their solutions as the capstone of the course and benefit from seeing the results of other district teams.
 
Coursework Examples
Topics covered in the Academy include: 
Creating digital equity for all community stakeholders
Understanding the post-pandemic classroom
Maximizing stakeholder safety in the online learning environment
Streamlining the selection, purchasing, and implementing of technology
Implementing data-driven decision making
 
"We're only going to get this opportunity once. … Not since World War 2 … has there been this massive infusion of federal dollars into the United States educational system. There will not be this kind of infusion again." – Governor Bob Wise
IDLA will help educational leaders:
Develop the ability to collaborate in teams to adapt to a rapidly changing environment
Expand their professional network with like-minded problem solvers
Gain confidence solving a variety of technology challenges
Evaluate and overcome the biggest barriers in providing an equitable learning experience for all students
Explore gaps between district leaders' ideas and execution
 
We have a once in a lifetime chance to remake education. The global Covid-19 pandemic affected every school district, amplifying digital and other inequities in our school systems.
Nationally, 70 million students were out of school at some point during the pandemic. As learners return to school in various formats, some are much further behind in learning than others, yet districts struggle to assess and quantify that loss.
Former West Virginia Governor and House Representative Bob Wise describes the learning loss state-wide and nation-wide:
Some districts drew upon resources not widely available to provide effective online instruction while others did whatever they could to minimize the damage to student learning. Some districts found that the shift to online learning exacerbated digital inequity.
Antonio Romayor Jr, CTO of El Centro Elementary School District, describes his district:
 
Dr. Maritza Koeppen, Superintendent/Principal, Vallecitos School District, describes digital equity in her district: 
School leaders across the globe are now striving to reimagine what post-covid public education could be, and how to make sure that the state and federal resources they have are used effectively, equitably and efficiently.
Governor Bob Wise describes moving from triage to transformation in education:
USC Rossier believes innovative mindsets based in systematic problem-solving and a broad understanding of technology, is a force multiplier—enabling districts to better navigate the unknown challenges ahead.
Educational technology, when planned and implemented equitably, can help ensure that all learners, regardless of socio-economic status will have what they need to thrive.
Dr. Mary McNeil, Superintendent of Needles Unified School District, describes educational technology's effect on inequity: 
"We're not going back to textbooks and worksheets the way we used them in the past. We have to take the best parts of online instruction and use them to be able to differentiate instruction for every student"
– Mary McNeil

Scaling educational technology requires leadership across the district; from the superintendent to business leaders to technology leaders, teams must work collaboratively toward shared goals. They must share flexible mindsets with regard to change and innovation. When individual leaders collectively become an "innovation team", initiatives will succeed and transform schools and entire districts.
"Let us never go back to the way it was in March of 2020. That was a low bar."
– United States Secretary of Education Miguel Cardona
 
In the comprehensive, one-year program, teams research, analyze, create and propose an innovative solution to a real need in their district as they develop a thinking methodology that can be applied to any future problem.
The one-month courses conclude with the USC Innovative District Leader Certificate, which shows that participants have developed the innovative skillset needed to successfully overcome future challenges in their district. In addition, 12 CEU's are available for purchase for $420 upon completion of the one-year course.
District leadership teams are highly encouraged to join. Content is intended for both non-technical and technical leaders.
The one-year, full certification is $6,500 per participant. District groups are encouraged but not required.
 
Full Certificate Program (September 2022– August 2023)
Maximum 40 Attendees. Once we reach this number we will begin enrolling for a January 2023 cohort.
Randal Bassett attended and completed the innovation cohort in 2019 and is now the superintendent of the Fontana Unified School District (FUSD) in Fontana, California. Under his leadership, FUSD has achieved success by establishing student-centered innovation processes that often challenge the norms. Based on the belief that learning can occur at any place, time, and virtually any pace, Fontana has embarked upon the first large-scale purpose-built education cellular network to ensure high-speed connectivity inside and outside the classroom for its students.
He was one of the first educational leaders on the West Coast to bring fiber-optic connectivity to all of his organization's facilities. Under Bassett's leadership, Fontana Unified established the first two computer science immersion schools in the region and implemented C-STEM to integrate computer coding into mathematics instruction in a district where over 85% of students are considered low-socioeconomic.
---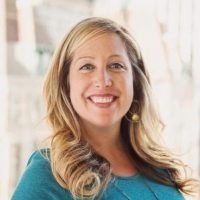 Lindsey Dyer started her career in education, crafting an interdisciplinary curriculum rooted in sustainability for K-8 students in the San Francisco Bay Area. Lindsey parlayed her love of education and passion for environmental sustainability into the clean energy sector helping homeowners' transition to solar energy and helping renewable energy companies scale their enterprises. With Digital Advisors, Lindsey brings together her passion for education and her aptitude for fostering strategic and impactful relationships in her role as the Senior Director of Client Engagement, helping school district leaders solve the most pressing challenges related to technology and innovation. 
---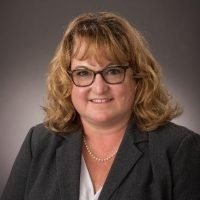 Dr. Edds completed the innovation cohort in 2017 and currently serves as the Superintendent of the Orcutt Union School District, a K-12 district on the Central Coast of California. She began her career as a Special Education Teacher, working with students with severe language disorders and teaching them in their native language, Spanish, in King City, California. Dr. Edds then relocated to the Paso Robles Public Schools where she taught both regular and special education at the district's newly created Dual Immersion program and was named Teacher of the Year at Georgia Brown Elementary School.
Dr. Edds moved to the Orcutt Union School District as the principal of Joe Nightingale Elementary School and then the Assistant Superintendent of Educational Services, and finally to her current role as Superintendent in the District.
Dr. Edds also served as the state president for the Association of California School Administrators during the 2018-19 school year after serving in multiple leadership roles within the organization.
---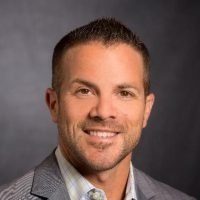 Tim Watrous has over 25 years of education and private sector tech experience providing strategy and partnerships consulting to companies such as Cisco Systems Inc. A.V.I.D, Scholastic, Facilitron, iSchool and Securly. In 2015 Tim launched an innovation and technology certification initiative for education leaders designed to improve cross-department communication and develop collaborative problem-solving skills.
In 2019 Tim founded Digital Advisors a K-12 tech consulting firm offering school districts access to the experts and guidance they need to unlock their full potential. Tim is passionate about supporting education in leveraging technology to help districts realize their ultimate goal of developing productive citizens and future leaders.
 
Program Details
Estimated Length
12 months (or one month modules)
Program Cost
$500/module, $6,500 for full program
Start Date
September 16/17, 2022 In Person – Riverside County Office of Education