Fellowship
Rossier Dean's Fellowship
Research Interest
K-12 education policy, leadership, politics, equity
Download CV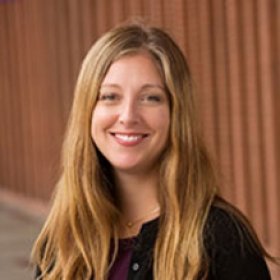 Contact Information
Websites and Social Media
Advisor(s)
Research Center
Bio
Kate Kennedy is a PhD candidate in Urban Education Policy at the University of Southern California Rossier School of Education. She studies the K-12 American educational landscape, building on a career of classroom teaching and education leadership. Kate's research focuses on politics, leadership, and equity in K-12 education policy. Specific research areas include social-emotional learning, care and love in education policy and systems, and the politics of school choice. These interests are driven by a passion for social justice, a belief in transformative leadership, an ethic of caring, and a deep respect for the teaching profession.
Kennedy has led various school improvement and change initiatives. She worked with teachers, leaders, and districts in their use of value-added data for school improvement, which she wrote about in How to use value-added analysis for learning, published by Corwin Press. An expert in formative instructional practices, or formative assessment, Kate led teachers and leaders in professional development as Director of Professional Learning at Battelle for Kids. As Director of School Performance and School Accountability at the Ohio Alliance for Public Charter Schools, Kate helped new, high-quality charter schools. A former middle school teacher in Los Angeles Unified and Worthington City Schools, Kennedy was rated a most effective teacher. Throughout her career educating young people, Kate taught ESL, social studies, intervention reading, gifted, and special education inclusion classes.
Kate works as a research associate under the mentorship of Dr. Julie Marsh, assisting with research for the Center on Education Policy, Equity and Governance, Policy Analysis for California Education, and REACH, the National Center for Research on Education Access and Choice.
Kate is a native of Worthington, Ohio and a graduate of The Ohio State University; there, she earned a Bachelor of Arts in Women's Studies. Kate also earned a Master of Education in Public School Leadership from Teachers College, Columbia University, and a Master of Arts in Elementary Education from Loyola Marymount University.
Publications