Fellowship
Rossier Dean's Fellowship
Research Interest
Policy Narratives, Equity in Policy Implementation, Sports and Culture, K-12- College Transitions, Critical Policy Analysis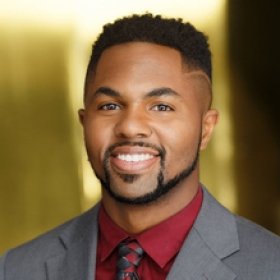 Contact Information
Websites and Social Media
Advisor(s)
Research Center
Bio
Isaiah Simmons (he/him) is a native of Virginia Beach, VA who received his undergraduate degree in Psychology from the College of WIlliam and Mary. Isaiah also graduated with his MPP from the University of Southern California where he is currently a PhD in Urban Education Policy. 
Isaiah's previous educational experience involves 5 years of work with the Virginia Beach City Public Schools working with middle and high school students teaching leadership skills.
Isaiah's research interests focus on how narratives influence policy development and implementation, how those narratives can be used to oppress minoritized populations as well as the lived experiences of policy. Isaiah's interests also consist of the influence of the culture of sports in the academic environment. In his spare time Isaiah enjoys watching and playing basketball, as well as attending concerts and trying new restaurants. 
Publications