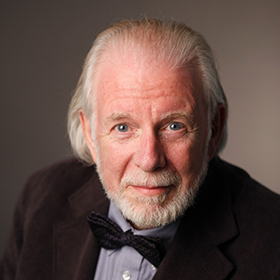 Richard E. Clark
Research Professor of Education, , ,
Contact info
Concentration
Educational Psychology
Expertise
Computers and Television in Teaching • Computers for Corporate Training and Evaluation • Criticism of Computer use in Education • Learning from Media • Learning in Distance Education
Links
Richard E. Clark
Dr. Richard Clark is Emeritus Professor of Educational Psychology and Technology in the Rossier School of Education and Emeritus Clinical Research Professor of Surgery in the Keck School of Medicine. His interest is in the development of evidence-based practice for developing advanced expertise for children and adults in school and at work. He specializes in reviews of research and best practice on strategies for human performance improvement including organizational gap analysis, the development of advanced expertise using cognitive task analysis and fully guided teaching, performance motivation and on current applications of instructional technology for instruction and assessment.
His books include: Turning Research Into Results: A guide to selecting the right performance solutions (2012, Information Age Publishers), which received the International Society for Performance Improvement Award of Excellence, and Learning from Media: Arguments, analysis and evidence (2008, Information Age Publishers) and Handling Complexity in Learning Environments: Research and Theory (Elsevier, 2006) In 2002, he won the Thomas F. Gilbert distinguished professional achievement award from ISPI, in 2003, he received the Socrates award for excellence in teaching in the Rossier School of Education; in 2008 the Thalheimer Award for bridging the gap between science and practice, the Socrates award for excellence in teaching from USC and the Outstanding Civilian Service Award from the U. S. Army and in 2013 the USC Faculty Lifetime Achievement Award, He is an elected Fellow of the American Psychological Association (Division 15, Educational Psychology), a Fellow in the Association of Applied Psychology, the American Educational Research Association and a Founding Fellow of the American Psychological Society. He teaches courses in learning theory, motivation research and instructional design.
Edit Profile