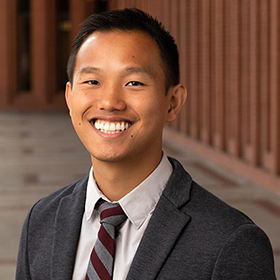 Adam Kho
Assistant Professor of Education, , ,
PhD, Vanderbilt University
Concentration
K-12 Education Policy
Research Center
Links
Adam Kho
Adam Kho is an Assistant Professor of Education at Rossier. His research focuses on using quantitative methods to examine both the intended and unintended consequences of various school reform efforts including school turnaround, schools of choice, and other education policies affecting traditionally underserved students. His research has been supported by the Walton Family Foundation, the Laura and John Arnold Foundation, and the U.S. Department of Education's Race to the Top Grant. Previously, he taught high school mathematics and served as an instructional coach at an alternative school in Atlanta, Georgia.
Experience
Honors and Awards:
EEPA Outstanding Reviewer Award, 2021
AERA School Turnaround and Reform SIG Emerging Scholar Award, 2021
RAND AEP Scholarship, 2020
Emerging Education Policy Scholars Program, 2020
IES Summer Research Training Institute: Cluster Randomized Trials, 2019
AERA Division L Outstanding Policy Report Award, 2017
RAND Graduate Student Summer Associate, 2016
UCEA Barbara L. Jackson Scholar, 2014-16
Classes:
EDUC 532: Inquiry I
EDUC 536: Inquiry II
EDUC 599: Practicum: Preparing Data for Quantitative Analyses
EDUC 683: PhD Proseminar
EDUC 717: Resourcing Schools for Equity and Excellence
Edit Profile