Adrian J. Donato
Assistant (Teaching) Professor of Education
Education
EdD, University of Southern California
Expertise
Organizational Change and Leadership • Learning • Instruction • Motivation • Cognitive Sciences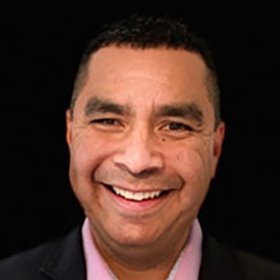 Contact Information
Bio
Dr. Adrian J. Donato teaches graduate level courses in accountability, communication, learning and motivation, instructional design and technology, and building capacity for organizational change. His research interests focus on human performance technology, particularly the strengthening of executives in their transfer of knowledge, motivation, and organizational leadership skills to improve performance in complex tasks and solve intractable problems. 
Dr. Donato has over 20 years of C-suite organizational leadership experience at home and abroad. He has held Chief Executive positions and Deanships at various non-profit and higher education organizations. He is a multi-lingual, energetic leader who has led start-ups and turnarounds in the context of rapid change. He has extensive international experience in improving equity, opportunity, and outcomes for historically underserved groups. Through data-driven, evidence-based management, Dr. Donato has served non-profits, for-profits, and foreign governments in translating strategy and policy into effective execution, diagnosing and resolving complex organizational problems, and implementing mission-critical capacity building solutions at each stage of organizational lifecycles for performance goal achievement aligned to measurable outcomes.
Dr. Donato is a graduate of the USC Rossier Global Executive doctoral program and received the Dissertation of Merit Award for his research in linking shared governance and strategic planning processes.