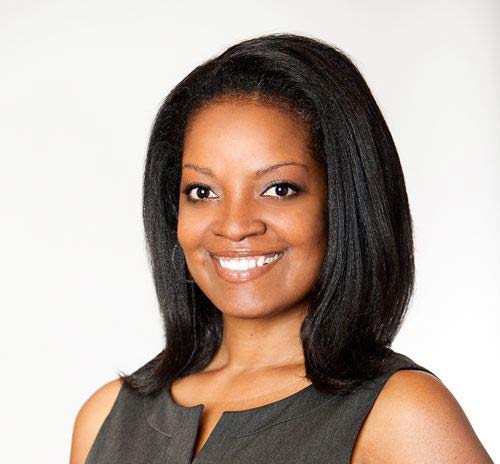 Brendesha Tynes
Associate Professor of Education and Psychology
PhD, UCLA
Contact info
btynes@usc.eduPhone: 213-740-9567Fax: 213-746-8142WPH-600D
Concentration
Educational Psychology
Expertise
Social media, cyberbullying, racial discrimination, identity, adolescent development in urban schools and online contexts
Brendesha Tynes
Dr. Brendesha Tynes is an associate professor of Educational Psychology at the USC Rossier School of Education. Her research focuses on the role of the internet in child and adolescent development with special attention to academic performance, including STEM, mental health and behavior. She is also interested in digital and media literacy interventions.
Tynes is principal investigator of a mixed-method, longitudinal study of online racial discrimination and the resources youth have to buffer the deleterious effects of online victimization on psychological, behavioral and academic outcomes. This study is funded by the National Institute of Child Health and Human Development and is guided by her integrative model of the effects of perceived online racial discrimination. This model draws on the research literature as well as risk and resilience frameworks. More specifically, it uses a protective factor model to explain the differential outcomes among adolescents exposed to similar risk levels. Although the internet may threaten social identity and adjustment, particularly for adolescents of color, individual (e.g. coping) and contextual (e.g. parental support) factors mitigate such risks. This grant is for $1.4 million and will be performed from 2010 to 2014. Tynes has published widely, including in the Journal of Applied Developmental Psychology, Cyberpsychology & Behavior, the Journal of Adolescent Health and Developmental Psychology. She has also been cited in numerous media outlets, including the New York Times, Newsweek and Woman's Day. She is the co-editor of the Handbook of African American Psychology and does workshops and presentations on adolescent development and social media, with a focus on urban youth. Tynes also teaches courses on digital and media literacy in high needs schools.
Tynes is a former high school history and global studies teacher. Before her current position at USC Rossier, Tynes held Assistant and Associate Professor positions in African American Studies, Educational Psychology and Psychology at the University of Illinois at Urbana-Champaign. She has also been a Research Fellow in the Department of Society, Human Development and Health at Harvard University. She earned a B.A. in History from Columbia University, a M.A. in Learning Sciences from Northwestern University and a Ph.D. in Psychological Studies in Education from UCLA. She is the 2012 recipient of the AERA Early Career Contribution Award- Committee on Scholars of Color, the Weintraub Faculty Prize for Innovation in the Use of Technology for Learning, the YWCA Racial and Social Justice Award, and among Diverse Magazine's Top Emerging Scholars under 40,. Tynes has also been awarded Ford Foundation Pre- and Postdoctoral Fellowships and received a postdoctoral fellowship from the American Educational Research Association.
Experience
Honors and Awards:
2012 AERA Early Career Contribution Award- Committee on Scholars of Color, Diverse Magazine's Top Emerging Scholars under 40, Weintraub Faculty Prize for Innovation in the Use of Technology for Learning, YWCA Racial and Social Justice Award
Edit Profile