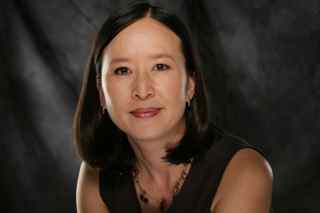 Tracy Poon Tambascia
Associate Professor of Clinical Education
EdD, USC Rossier School of Education
Concentration
Higher Education
Expertise
Expert in higher education administration and student affairs
Tracy Poon Tambascia
Dr. Tracy Poon Tambascia is Associate Professor of Clinical Education and the faculty Coordinator for the Postsecondary Administration and Student Affairs (PASA) program. As the Coordinator, Tambascia advises students in the PASA program, works with higher education faculty in the school in reviewing and updating the course curriculum, schedules faculty and courses, and reviews applicant files for those interested in enrolling in the PASA program.
Tambascia's research interests include international student affairs, higher education policy, issues that affect practice in student affairs, and minority student success in higher education. She is the author of "Negotiating Racial Conflict: The leadership role of the dean of students" in the USC Rossier School of Education magazine, UrbanEd, as well as a chapter titled "Engaging Racial/Ethnic Minority Students in Predominantly White Classroom Environments" with Stephen John Quaye and Rameen Ahmadi Talesh, in Student Engagement in Higher Education: Theoretical Perspectives and Practical Approaches for Diverse Populations by Shaun R. Harper and Stephen John Quaye (2008).
Prior to this faculty role, Tambascia worked in student affairs administration. Most recently, she was Vice President of Student Affairs and Dean of Student at Art Center College of Design in Pasadena. Tambascia also worked in student affairs at Whittier College and served as Dean of Students. She has also worked at Mount St. Mary's College (Chalon campus) and Occidental College. As dean of students, Tambascia supervised offices such as residential life, counseling services, student life, disability services, financial aid, career development, registrar and financial aid. While in student affairs, Tambascia worked in student activities, cultural affairs and orientation. She also wrote and managed grants; including several from the James Irvine Foundation and also Title V. Tambascia earned her Ed.D. in higher education administration from the University of Southern California, an M.A. in psychology from the California State University, Los Angeles, and a B.A. in psychology from Occidental College.
Experience
Professional Experience:
Vice President of Student Affairs and Dean of Students
Art Center College of Design, Pasadena, CA
Dean of Students
Whittier College, Whittier, CA
Classes:
University of Southern California, Los Angeles, CA
Student Affairs in College (2007 – present)
Fieldwork (2009 – present)
Master's Seminar (2009 – 2013)
Directed Research (2009 – present)
Higher Education Administration in China (2009 – present)
Creating Communities of Interest (2012 – present)
Higher Education Seminar (2013 – present)
Critique of Research (2011 – present)
Dissertation Seminar (2011 – present)
Educational Organizations: Governance and Finance, Pt. 2 (2013, 2015)
Making Choices: Deciding Among Policy Alternatives (2014-present)
Edit Profile