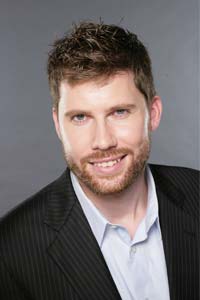 John Pascarella III
Associate Professor of Clinical Education; Chair of MAT Program
Ph.D., McGill University
Concentration
Teacher Education
Expertise
Teacher education, with an emphasis on new media literacies, critical theory and alternative methods to HIV/AIDS education in K-12 settings
John Pascarella III
Dr. John Pascarella, Associate Professor of Clinical Education, is Chair of the MAT Program and the Director of Guided Practice (Clinical Field Experiences) at the USC Rossier School of Education. John teaches courses in the Master of Arts in Teaching and Doctor of Education programs.
Prior to his appointment at Rossier, Pascarella taught English in urban New Jersey high schools and served as an Adjunct Professor at Montclair State University, a Course Lecturer at McGill University, and a Visiting Researcher at the University of KwaZulu-Natal. Pascarella earned a Ph.D. in Culture and Values in Education from McGill University, an M.A. in Teaching from Montclair State University, and a B.A. in English Literature and African American Studies from the University of Central Florida.
Pascarella's research examines the uses of new media and critical theory in the preparation of pre-service and practicing teachers in the U.S., Canada, and South Africa. His work and collaboration with South African scholars and rural schoolteachers encompasses arts-based and new media approaches to literacy and HIV/AIDS prevention education.
Experience
Professional Experience:
As Faculty Director of Fieldwork for Academic Programs, John performed this administrative appointment along with a 12 unit teaching load. In this position, John planned, implemented, and monitored the curriculum, policy, research, and partnerships for academic programs that include a clinical fieldwork component in the School of Education, including the MA in Teaching and MA in Teaching TESOL, ME in Advanced Instruction, ME in Postsecondary Administration and Student Affairs, ME in Educational Counseling, the Masters of Marriage and Family Therapy, the EdD in Educational Leadership, as well as the Professional Development, Certificate, and Non-Degree Programs. Leadership responsibilities included direct supervision of Placement Coordinators and Research Staff.
Classes:
Master of Arts in Teaching courses:
EDUC506: New Media Literacies in High Needs Schools (5 sections)
EDUC513B: Teaching English Language Arts in the Secondary Classroom, Pt. 2 (1 section)
EDUC516: Framing the Social Context of High Needs Schools (1 section)
EDUC517A: Understanding the Social Contexts of Urban Schooling (4 sections)
EDUC518: Application of Theories of Learning to Classroom Practice (5 sections)
EDUC535: Secondary English Methods (1 section)
EDUC568A: Guided Practice A for Secondary English Language Arts (3 sections)
EDUC568B: Guided Practice B for Secondary English Language Arts (2 sections)
EDUC599: Multimedia Literacy (1 section)
Doctor of Education in Educational Leadership courses:
EDUC523: Challenges in Urban Education: Diversity (1 section)
EDUC536: Inquiry II – Qualitative Research Methods (1 section)
EDUC599: Framing the Urban Context of Educational Leadership (1 section)
EDUC606: International Field Trip: Bangkok, Thailand (1 section)
EDUC790: Critical Review of Educational Research (1 section)
EDUC792: Companion to the Dissertation Writing Process (1 section)
Edit Profile