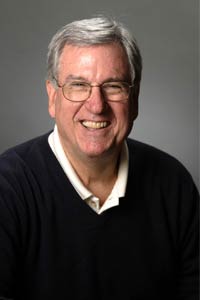 Guilbert C. Hentschke
Richard T. and Mary C. Cooper Chair in Public School Administration

Professor of Education
PhD, Stanford University
Concentration
K-12 Education Policy
Expertise
Education reform expert specializing in charter schools, corporate involvement in public schools and integrated services for youth.
Guilbert C. Hentschke
Dr. Guilbert Hentschke is the Richard T. Cooper and Mary Catherine Cooper Chair in Public School Administration at the University of Southern California's Rossier School of Education, where he served as dean from 1988 to 2000. Currently he serves as faculty advisor in programs that join business and education at USC, teaches courses on the economics of education in the Rossier School's EdD program and on globalization in its PhD program, and serves as senior advisor to the National Resource Center for Charter School Finance and Governance.
His research and writing focus on the finance and governance of public, non-profit, and for-profit education organizations. His most recent book is New Players, Different Game: Understanding the Rise of For-Profit Colleges and Universities (with Tierney). Recent articles and chapters include: Innovation in a Context of Tradition: Dilemmas for American Universities; The Business of Education: Social Purposes, Market Forces and the Changing Organisation of Schools; Characteristics of Growth in the Education Industry: Illustrations from U.S. Education Businesses; The Global Phenomenon of Publicly Financed, Privately Operated Schools (with Brewer), Entrepreneurial Leadership, Leadership and Sustainability in an Emerging Market Environment, K-12 Education and the Role of For-Profit Providers (with Gomez), and The Role of Government in Education–Enduring Principles, New Circumstances, and the Question of 'Shelf-Life'.
Hentschke currently serves on the boards of directors of several education-oriented organizations, including the Education Industry Foundation, California Credit Union, Excellent Education Development, The National Center on Education and the Economy, and WestEd Regional Educational Laboratory, and Giraffe Charter Schools.
Prior to his tenure at USC, Hentschke served in administrative and faculty positions at the University of Rochester, Columbia University, the Chicago Public Schools, and the East Side Union High School District (CA). He earned his bachelor's degree in history and economics at Princeton University and his masters and doctorate in education and business at Stanford University.
Edit Profile