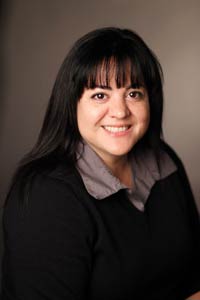 Kristan M. Venegas
Professor of Clinical Education; Chair of Masters Programs
PhD, University of Southern California
Concentration
Higher Education
Expertise
Expert in higher education, especially financial aid policy for low income students and students of color
Research Center
Links
Kristan M. Venegas
Dr. Kristan Venegas is a Professor of Clinical Education and a Research Associate in the Center for Higher Education Policy Analysis at Rossier. She is an expert in the areas of college preparation and planning, higher education, financial aid policy and college advising.
Her research agenda focuses on college access and financial aid for low-income students of color. Her work has appeared in American Behavioral Scientist, Urban Education, American Academic, Educational Studies and the Journal of Student Financial Aid. She is a former James Irvine Minority Doctoral Fellow, ASHE/Lumina Dissertation Fellow, and USC Mexican American Alumni Scholar. Her most recently funded research projects are related to the role of college preparation programs in providing financial aid information and graduate student loan indebtedness.
Prior to joining the Rossier faculty, she served as an assistant professor of educational leadership at the University of Nevada, Reno. With more than 15 years of experience in student services, she teaches courses related to postsecondary administration and student affairs. In 2011, she was selected as a USC Remarkable Woman of the Year and as an Emerging Leader by the National Academic Advising Association. She was recently chosen as a Latino expert by the National Hispanic Media Coalition. Venegas earned her Ph.D. in Higher Education Policy Analysis at the University of Southern California.
Experience
Research:
Current research project focuses on how graduate students in education, business, and the health professions make decisions about financing their Master's degree tuition.
Professional Experience:
At Rossier:
Associate Professor, Clinical Higher Education 2010 to present
Assistant Professor, Clinical Higher Education 2007-2010
Research Associate, Pullias Center for Higher Education 2005- present
Curriculum Coordinator, Educational Counseling Program 2011-present
Director, Masters Programs 2007-2010
At University of Nevada, Reno:
Assistant Professor, Educational Leadership 2005-2007
Research Associate, Latino Research Center 2005-2007
Honors and Awards:
Recent Honors & Awards
American Council on Education Fellow 2013-2014
National Academic Advisor's Assocation Emerging Leader 2011-2013
USC Remarkable Woman of the Year Class of 2011
Classes:
Recent Courses include:
EDHP 500: Foundations of Postsecondary Administration & Student Affairs
EDUC 609: Academic Advising in Postsecondary Administration & Student Affairs
EDHP 689: Finance in Higher Education
EDUC 523: Diversity
and other courses related to EdD thematic dissertation groups.
Edit Profile