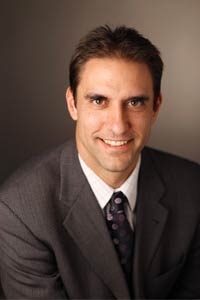 Robert A. Filback
Associate Professor of Clinical Education

Co-Chair, Global Executive EdD Program
PhD, University of Southern California
Concentration
Higher Education
Expertise
Expertise in English language teacher training, online/hybrid instruction, new program development, online/hybrid program and curriculum design, comparative education, qualitative and mixed-methods inquiry.
Robert A. Filback
Dr. Rob Filback is Associate Professor of Clinical Education and Co-Chair of the Global Executive Doctor of Education (Ed.D.) program. He serves as a coordinator for the Master's of Arts in Teaching English to Speakers of Other Languages (MAT TESOL). He is also the 2012-13 College/University Level Chair for the California Teachers to Speakers of Other Languages (CATESOL) association. His current research focus is on online teaching and course design and on innovations in online language teaching and online teacher training. He teaches courses in TESOL foundations, course design, field practicum, and teaching in an international and intercultural context.
Filback's current projects include leading the course development for the Global Executive Ed.D. and working with a faculty team to continue developments on the MAT-TESOL program which was launched in 2010. Filback's activity at professional conferences includes co-presenting on "Pre-admission ITA online oral interviews" at the 2012 National TESOL Conference, presenting "Going online: Redesign of an established masters in TESOL program" at the 2011 National TESOL Conference, and co-presenting on "Learning to teach online: Faculty transition to synchronous online instruction" at the 2011 Annual Conference of the Association of Colleges for Teacher Education. Filback's published works include: "Strengthening Korea's public schools" in Futures in Urban Ed (2009) and "Working together: Offering and asking for help" in College English Listening and Speak ing, Peking University Press (2007). He was co-author on: "The changing face of faith-based child care in Los Angeles County" (2004), "The politics of homelessness in Los Angeles" (2004); "The politics of a new homeless services center in Los Angeles: Feasibility study for a homeless services center" (2003); and "The impact of reading the bible and studying the bible on biblical knowledge" (2002).
Filback has previously served as a lecturer in USC's American Language Institute and as a Research Assistant in USC's Center for Religion and Civic Culture. Prior to coming to USC, he spent ten years as a practitioner, trainer, and director in a non-profit in the field of TESOL and intercultural communication. He has lived in Germany, Hungary, and Romania and has done short-term work in Egypt, Japan, Kazakhstan, Korea, Kyrgyzstan, Morocco, Russia, Taiwan, Turkey, Ukraine, and Uzbekistan. Dr. Filback holds a Ph.D. in International and Intercultural Education from USC where his dissertation on transformative learning and community organizing received nomination for Best Dissertation Award in the School of Education. He also received his master's degree in TESOL from USC where he worked with Dr. Stephen Krashen and the late Dr. David Eskey. He earned his B.S. in Chemistry with a minor in Religion from George Fox University in Oregon.
Experience
Research:
Catalysts and constraints of online graduate programs (co-chair)
Baseline study of primary school in rural Tanzania
Survey study of international student student success in a Master of Arts TESOL program
Pilot project online English language teaching lab
Professional Experience:
Member of design team and Co-Chair, Global Executive Ed.D.
Member of design team Ed.D. in Organizational Leadership and Change
Led design team for online and on-campus MAT-TESOL
Faculty lead of masters in TESOL from 2007-2011
Classes:
EdD Dissertation
International and Comparative Education
Creativity and Innovation in Education
Selected Publications
Filback, R. A. & Chun, C. W. (2013). Masters of Arts in TESOL at the University of Southern California. Summarized in D. E. Murray (Author), A Case for Online English Language Teacher Education (pp. 81 - 82). Monterey, CA: The International Research Foundation for English Language Education.
Filback, R. (2013, June). Visit to Endupoto Primary School in Tanzania [Photo-essay]. Rossier Show and Tell Blog.
Filback, R. (2013). Foreword to M. Jago (author) ESL Shakespeare: 101 Everyday Phrases. Hanover, NH: Smith and Kraus.
Filback, R. & Green, A. (2013). New directions for diversity at USC Rossier. Futures in Urban Ed, The Magazine of the USC Rossier School of Education, Fall.
Filback, R. (2012). C/U level explores "foreign TA problem," instruction for diverse student writers. CATESOL News 44 (1). CATESOL Association.
Cziraky, Z., Valentine, J., & Filback, R. (2012) Pre- admission ITA online oral interview . ITAIS Newsletter. International Teaching Assistants Interest Section, TESOL International Association.
Filback, R. (2007). Working together: Offering and asking for help. In C. Hanson Hegger (Ed.), College English Listening and Speaking. Beijing: Peking University Press.
Edit Profile