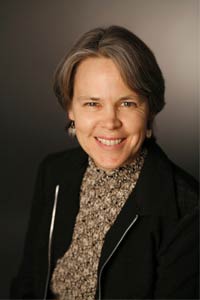 Alicia C. Dowd
Associate Professor of Education

Co-Director, Center for Urban Education
PhD, Cornell University
Contact info
adowd@usc.eduPhone: 213-821-1803Fax: 213-740-3889WPH-702C
Concentration
Higher Education
Expertise
Expert in higher education focusing on community colleges, education equity and financial aid
Research Center
Alicia C. Dowd
Alicia C. Dowd, Ph.D., is an associate professor of education at the University of Southern California's Rossier School of Education and co-director of the Center for Urban Education. Dr. Dowd's research focuses on political-economic issues of public college finance equity, organizational effectiveness, and accountability and the factors affecting student attainment in higher education.
Dowd has served as the principal investigator of three major, national studies of institutional effectiveness, equity, and student outcomes, and of the California Benchmarking Project. The results of these studies, which focused on transfer access, basic skills education, pathways for Latinas and Latinos to STEM degrees, and assessment, have been published in numerous journals including the Review of Educational Research, the Harvard Educational Review, the Journal of Higher Education, the Review of Higher Education, Research in Higher Education, and Teacher's College Record.
She is also the author and co-author of several nationally disseminated monographs, including Data Don't Drive: Building a Practitioner-Driven Culture of Inquiry to Assess Community College Performance, which was issued as part of her Community College Student Success Project, and Transfer Access to Elite Colleges and Universities in the United States: Threading the Needle of the American Dream, a report of the Study of Economic, Informational, and Cultural Barriers to Community College Student Transfer Enrollment at Selective Institutions, which she directed.
Dowd has received support for her research from the National Science Foundation and numerous foundations including the William and Flora Hewlett Foundation, Lumina Foundation for Education, Ford Foundation, and the Jack Kent Cooke Foundation.
From 2000 to 2006, Dowd was a member of the faculty at the University of Massachusetts Boston. From 1987 to 1998, she was media manager of the Cornell University School of Continuing Education and Summer Sessions, and in 1998-1999 she was the founding coordinator of the Institute for Community College Development (ICCD) at Cornell University, a leadership development initiative of New York State.
Dowd was awarded the Ph.D. in 1998 from Cornell University, where her fields of study included social foundations of education, educational administration, labor economics, and curriculum. She was awarded the Master of Science degree in the field of education in 1997 and the Bachelor of Arts degree with distinction in all subjects, also from Cornell University, where she majored in English literature as an undergraduate.
Edit Profile