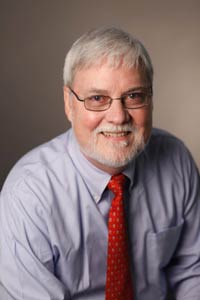 David C. Dwyer
Katzman/Ernst Chair in Educational Entrepreneurship, Technology and Innovation

Professor of Research
PhD, Washington University
Concentration
Higher Education
Expertise
Expert in the innovation of educational technology, research and product development
David C. Dwyer
Dr. David C. Dwyer is the first holder of the newly endowed Katzman-Ernst Chair in Educational Entrepreneurship, Technology and Innovation. He comes to the USC Rossier School of Education with more than 30 years experience as an industry leader, researcher, and educator, and as an acclaimed expert in the application of technologies for learning.
Dwyer was most recently Co-Founder and Chief Operating Officer at KD Learning, where he developed an imaginative virtual world for children 6-12 years of age, providing them an opportunity to interact, master numerous games, proliferate and personalize virtual home environments and avatars, and engage in creative and altruistic activities.
As Chief Academic Officer at Apex Learning from 2002 to 2007, Dwyer led the development of an award winning, four-year high school core curriculum in math, science, language arts, social studies, and world languages, as well as several elective courses.
In his role as Director of Education Technologies at Apple Computer from 2000 to 2002, Dwyer led the development and implementation of the Apple Learning Interchange, a media-rich repository for examples of outstanding teaching practice. From 1986 to 1996, Dwyer was the director of the Apple Classrooms of Tomorrow (ACOT) project. During that same period as an Apple Distinguished Scientist, he collaborated with leading research institutions to document changes in instruction and learning in technology-intensive classrooms, demonstrated technical innovations in education settings, and advised education policy leaders and educators internationally.
Dwyer was also President and Chief Executive Officer at Edpoint, Inc. from 1999 to 2000 and served as Vice President of Advanced Learning Technologies at Computer Curriculum Corporation from 1996 to 1999, where he led the Education Enterprise Group.
From his varied experience, Dwyer has written and spoken widely about innovation in education, educational leadership, and technology. Dwyer received his Ph.D. specializing in innovation and change in schools, school organizations, and program development from Washington University in St. Louis in 1981.
Experience
Honors and Awards:
2009 Katzman-Ernst Chair for Educational Entrepreneurship, Technology and Innovation, Rossier School of Education, USC
1996 CEO Technical Excellence Award Finalist, Apple Computer, Inc™.
1995 K-12 Impact Award, Apple Computer, Inc™.
1993 Distinguished Scientist designation, Apple Computer, Inc™.
Contracts/Grants:
1993 2- year, $7M New America Schools Development Corporation Continuation Grant to implement break - the - mold schools in partnership with the Alliance for Restructuring Education at the National Center on Education and the Economy
1992 3- year, $1.3M National Science Foundation Grant to conduct research on innovative models for teacher development
1992 1-year, $2M New America Schools Development Corporation Award to design break- the - mold schools in partnership with the Alliance for Restructuring Educationat the National Center on Education and the Economy
Selected Publications
Technology in the Classroom: The Different Visions of IBM and Apple. Interview with Tom Greaves of IBM and David Dwyer of Apple in two parts. Education Today. February, 1992 and March, 1992.
Psychology Informs Computer Experiment. APA Monitor. American Psychological Association. November, 1991
Dwyer, D. C. (2009) End -user design: creating schools for today and tomorrow. A five-part series on 21st Century Scholar: A Progressive Look at Education.The Center for Higher Education Policy Analysis (CHEPA), Rossier School of Education, USC,5-part blog running October 26- 30.
Dwyer, D. C. (2009) Innovation equals insanity? Futures in Urban Ed. USC Rossier School of Education Magazine, Summer/Fall 2009, p7
Dwyer, D. C. (2000). The evolution of instruction in technology - rich classrooms. The Josey - Bass Reader on Technology and Learning, Jossey - Bass, San Francisco.
Computers Engage Students in Apple Classrooms of Tomorrow. School Board News. National Association of School Boards. October, 1991