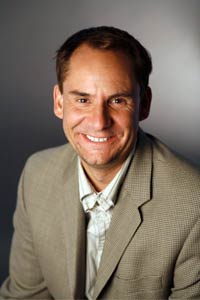 Dominic J. Brewer
Vice Dean for Research, Partnerships and Globalization

Clifford H. and Betty C. Allen Professorship in Urban Leadership

Professor of Education, Economics and Policy
Ph.D., Cornell University
Concentration
K-12 Education Policy
Expertise
Expert on education policy and the economics of education
Dominic J. Brewer
Dr. Dominic J. Brewer is the Vice Dean for Research, Partnerships and Globalization, Clifford H. and Betty C. Allen Professor in Urban Leadership at the Rossier School of Education at the University of Southern California. He holds courtesy appointments in the USC College Department of Economics and in the School of Policy Planning and Development. He is also a Co-Director of PACE, Policy Analysis for California Education, a policy research collaboration of USC, UC-Berkeley and Stanford.
Brewer is a labor economist specializing in the economics of education and education policy. Before joining USC in 2005 he was a Vice President at RAND Corp., directing RAND's education policy research program for more than five years. Dr. Brewer has overseen major projects focusing on educational productivity and teacher issues in both K-12 and higher education, and published more than 80 academic books, economics and education journal articles, book chapters and monographs. His publications include a book on competition in higher education, In Pursuit of Prestige, and multiple articles in Educational Evaluation and Policy Analysis, Education Finance and Policy, Journal of Human Resources, Journal of Labor Economics, Journal of Policy Analysis and Management, Economics of Education Review and others. His work on class size includes a review of the research literature published in Scientific American and a report for the U.S. Congress on the costs of class size reduction under different policy designs. He co-led the state-sponsored evaluation of California's charter schools and is one of the authors of Rhetoric Versus Reality: What We Know and What We Need to Know About Vouchers and Charter Schools (2001; 2007). Dr. Brewer spearheaded RAND's effort to assist in major K-12 reform in the State of Qatar, the centerpiece of which is a system of charter-like government funded schools; a book detailing this effort, Education for a New Era, was published in 2007.
Brewer is a co-editor of Educational Evaluation and Policy Analysis for 2010-12 and has been an associate editor of Economics of Education Review. He is a standing member of the Institute for Education Sciences review panel on Systems and Reform. He is editor of the International Encyclopedia of the Economics of Education and the forthcoming Introduction to Urban Education book.
Brewer holds a BA in Philosophy Politics, and Economics from Oxford, a Masters in Economics from Wisconsin-Milwaukee and a PhD in Labor Economics from Cornell.
Selected Publications
International Encyclopedia of Education, Editor (with Patrick McEwan). Elsevier, Forthcoming, 2010.
"The Intellectual Foundations of Education: Core Journals and Their Impacts on Scholarship and Practice" (with Rodney Goodyear, Karen Symms Gallagher, et.al.) Educational Researcher , Winter 2009, Vol. 38, No. 9: 700-706.
"Paul Hill: Reinventing Our Ideas About Public Education" (with Robin Lake) Journal of School Choice , Vol. 4, No. 1: 3-4, January 2010.
"Preface to the International Encyclopedia of Economics of Education" (with Patrick McEwan). In D. Brewer and P. McEwan (Eds.) International Encyclopedia of Education. Elsevier, Forthcoming, 2010.
Organizing Effective Educationa l Accountability: The Case of Oklahoma (with Kieran Killeen). Report presented to Oklahoma Busi ness and Education Coal ition. January 2009.
Review of R. Chakrabarti and P.E. Pete rson (eds.) "School Choice International: Exploring Public-Private Partnerships," Journal of School Choice, Vol. 3, No. 3, 2009.
Edit Profile