Event Details
Global Executive Doctor of Education (Global EdD) Class Teaser: The Globalization of Education
Adobe Connect Room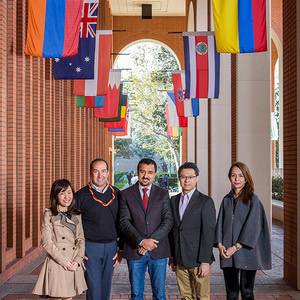 Please join Global Executive Ed.D. faculty member, Dr. Mark Robison, and the program office for a class teaser on The Globalization of Education at 9:00 am PT on Monday, December 11th.

Please RSVP by Friday, December 8. We encourage you to participate in the class teaser, so check your webcam and audio capabilities on your computer as well as have a phone handy.

You will receive a link 24 hours in advance to access the Adobe Connect Room.

We look forward to seeing you at the event!